Earlier this month, we chatted about all things style with wardrobe stylist, Darron Leake (a.k.a @lemar_moda_ on Twitter). We discussed our style perspectives, essential items, and tips for defining your style and decluttering your closet.
The questions: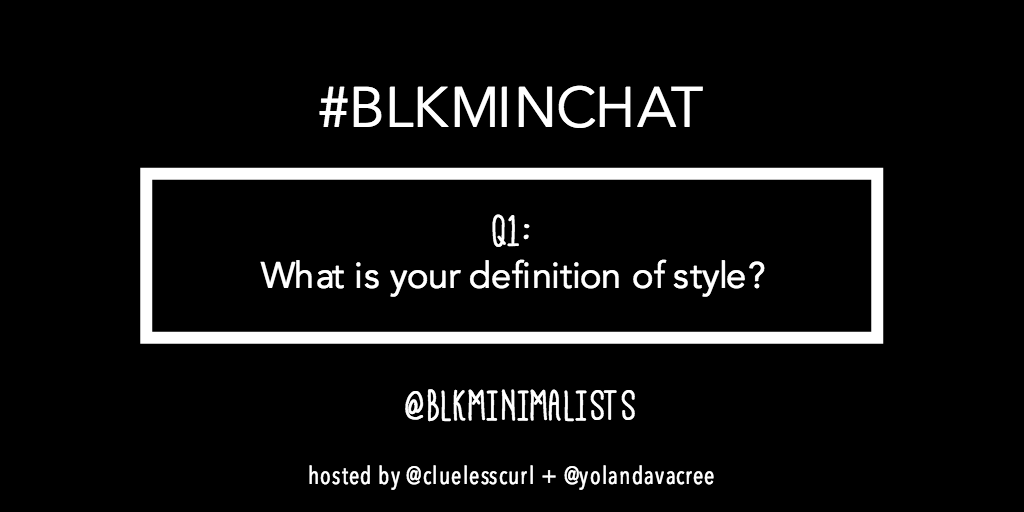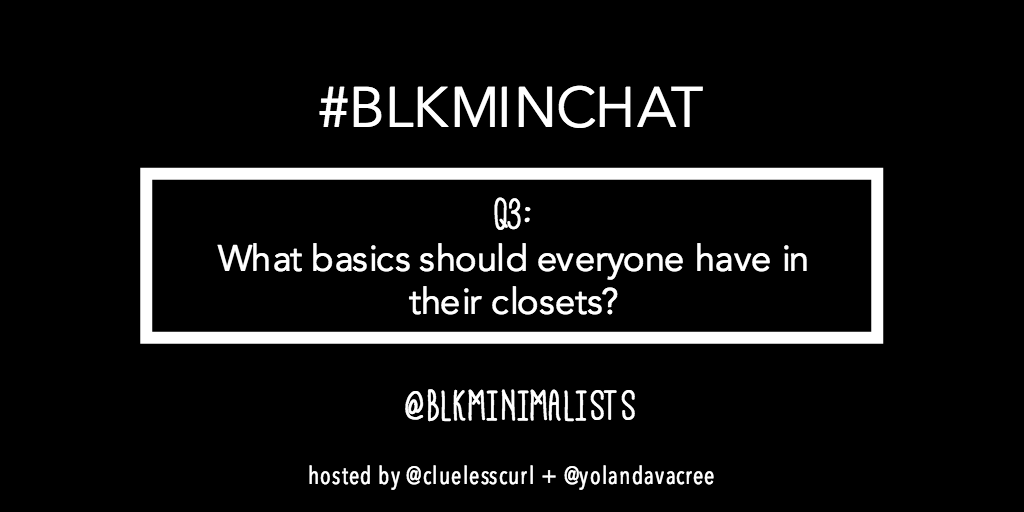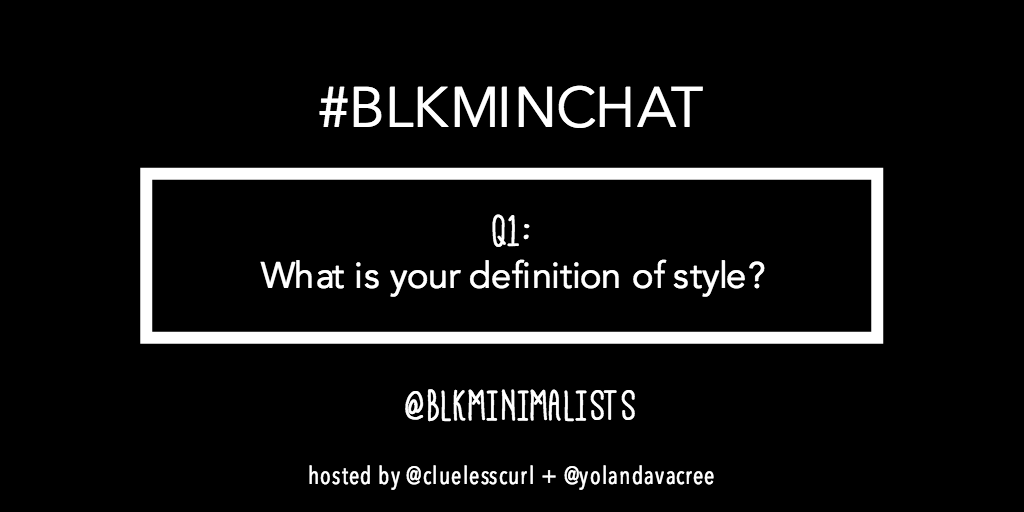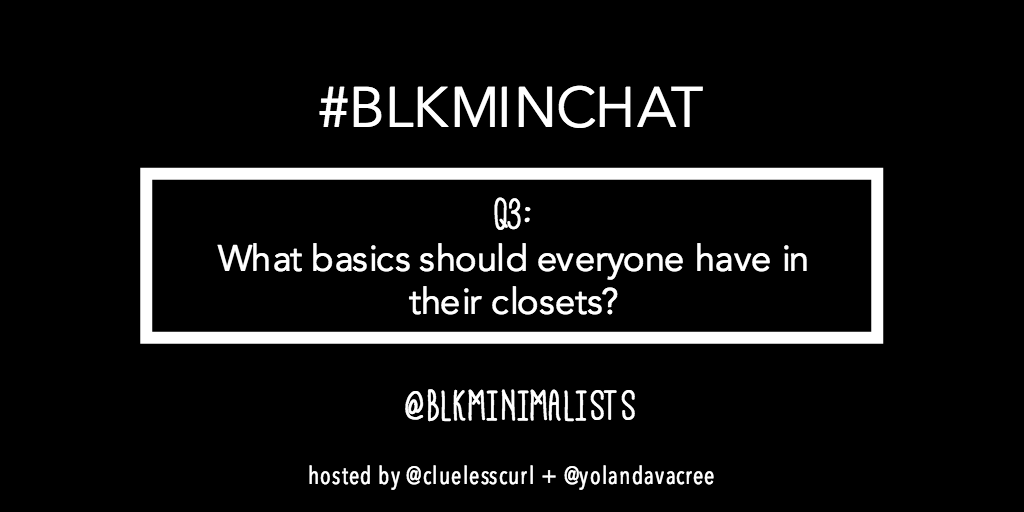 Highlights from our chat:
@blkminimalists formal & classy one day, urban & casual the next. Sometimes I find ways to mix both & wear it simultaneously

— LeMar Bambino (@Lemar_Moda_) April 7, 2016
Tips for decluttering your closet:
@blkminimalists you find your definitive style once you find what works for you & what you feel 100% comfortable wearing anytime

— LeMar Bambino (@Lemar_Moda_) April 7, 2016
On staying stylish within a budget:
Thanks to everyone who joined in the chat and thanks to Darron Leake who guest hosted. Everyone offered a lot of great tips and we got some good questions about decluttering also. To read the full conversation and all the #blkminchat tweets, click here.
Our next chat will be on Minimalist Travel in May and our guest host will be Charmaine Griffin of hellocharmaine.com. Also, stay tuned for my Black Minimalists interview with Charmaine coming out in May.